JUNE 18:
At a cushy photo op this week in Roxbury, @MayorWu and other city officials used cops to intimidate and silence multiple groups of protesters. This is part of a growing trend by the city of #Boston to crush any progressive dissent to government policy.
While we were at the event to protest the dismantling of public housing, we met other groups of protesters fighting a billionaire-sponsored project to tear down trees and install astroturf in Malcolm X Park. All they've gotten from politicians have been lies.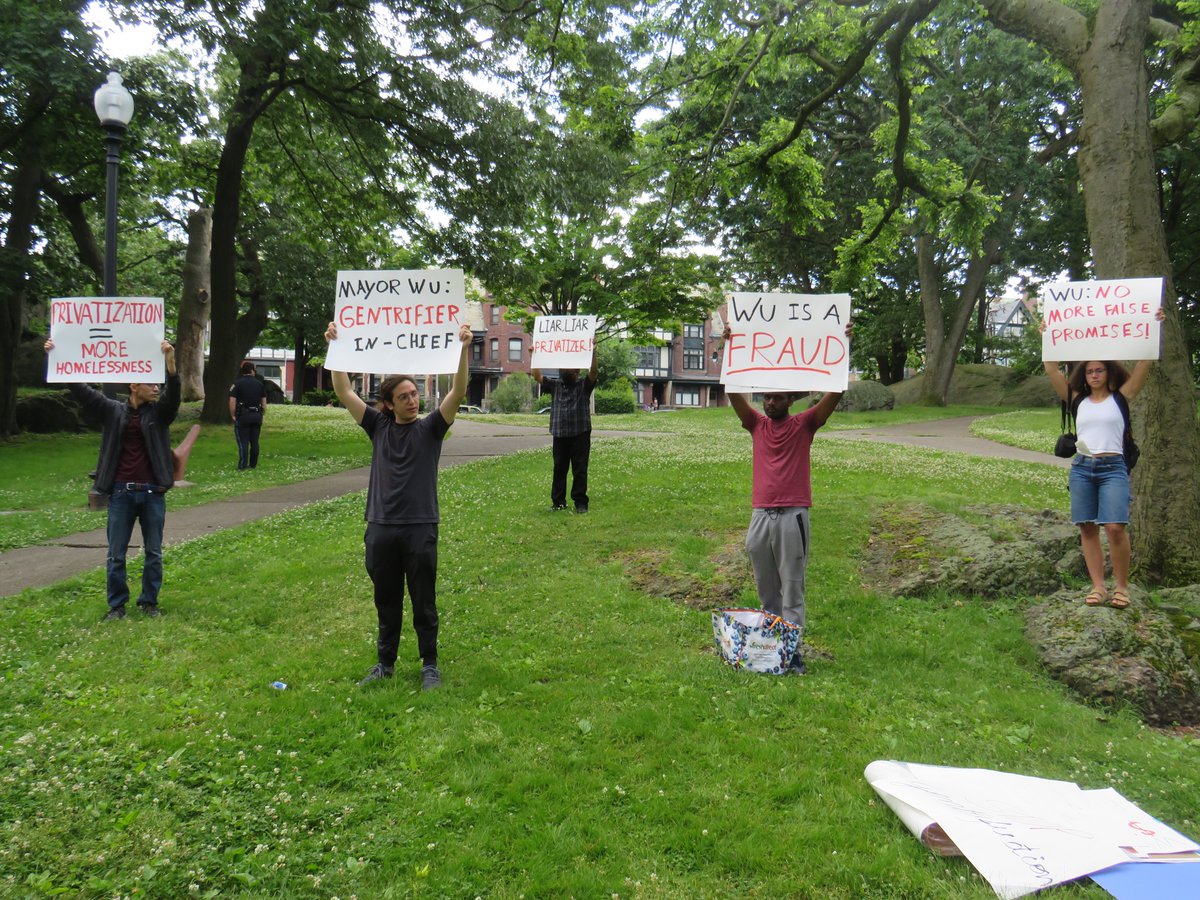 Democrat officials in Boston and around the country are wearing masks of "progressivism" and "intersectionality". This is a tactic to decrease pushback as they continue to serve their real masters: the oppressive power structure of bankers, real estate developers and CEOs.
Originally tweeted by The United Front Against Displacement (@TheUfad) on June 18, 2022.
JUNE 29:
At @MayorWu's latest "coffee hour", we returned to protest the broken promises and empty platitudes of politicians as they sign off on deals to gentrify the city.
1/5
@SabbySabs2 @WEATHERISHAPPEN @Fara1 @marisa_pag @YawuMiller @bytimlogan
The event took place in the Readville neighborhood of Hyde Park, where there are plans to build huge luxury apartment blocks next to the commuter rail line. Readville is one of the only areas that hasn't been completely taken over by expensive housing.
2/5
https://www.bostonglobe.com/business/2019/03/10/readville/yBTVklhn8ziAngTxr6T3HL/story.html
These 500 new apartments will have a big impact on the neighborhood of 1,500 homes. Residents we spoke with are nervous that local rents will skyrocket and traffic will worsen as big real estate moves in.
3/5
The mayor describes this event as an "opportunity to speak directly with residents in our communities and address constituent concerns right away". Yet she uses cops to physically block peaceful protesters from approaching officials with questions.
4/5
The reality of these coffee hours is that they are shameless photo ops for city government and NGO employees to rub shoulders with one another. If they really wanted to hear from residents, this wouldn't be held at 9:30 AM on a workday.
5/5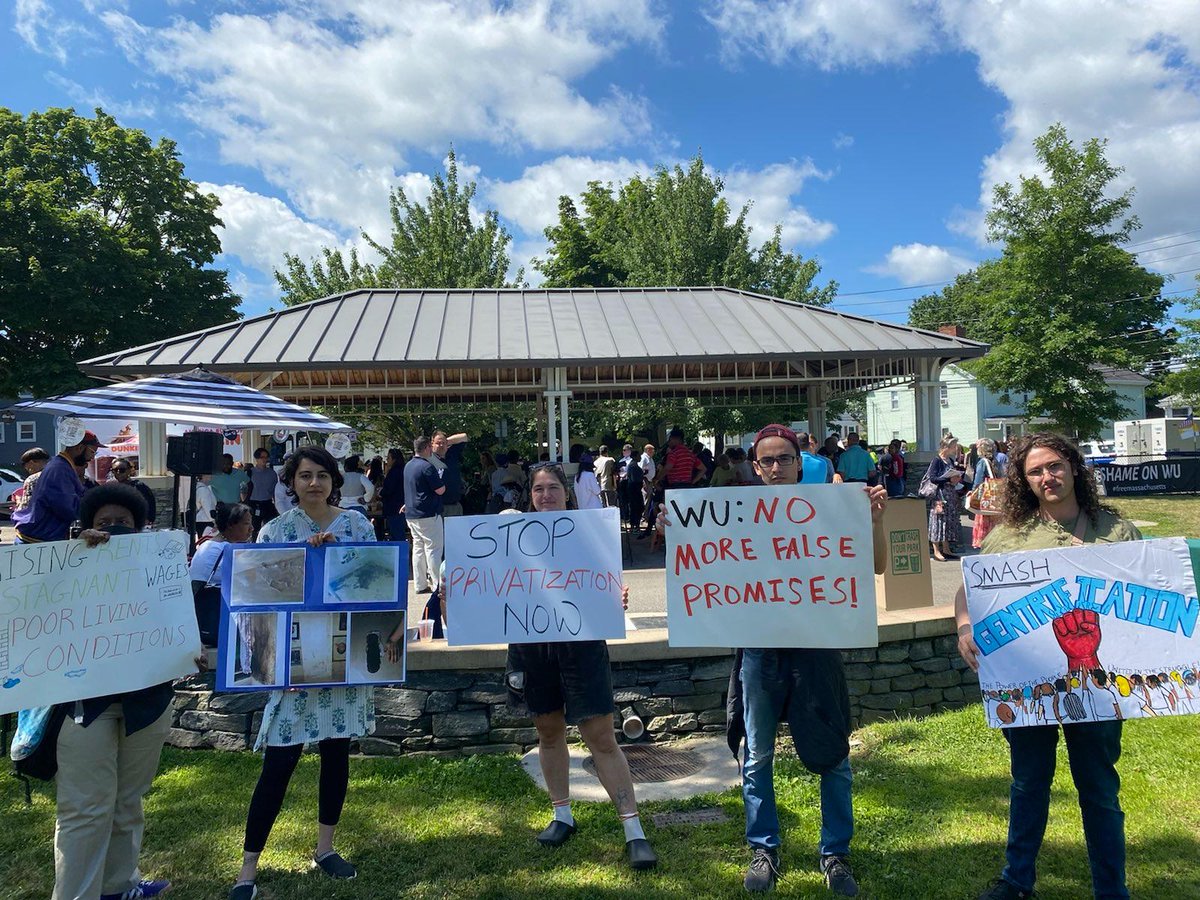 Originally tweeted by The United Front Against Displacement (@TheUfad) on June 29, 2022.